Crowne Plaza

Crowne Plaza
Overview
Crowne Plaza is a well-known place for hospitality and accommodation. This project required us to create a website for the Christchurch location, using their set of brand guidelines.
Adobe Experience Design
Wordpress
Custom CSS
Strategy
Customer Experience
Consumer Insights + Trends
Data + Analytics
KPI Definition + Roadmapping
Omnichannel + D2C
Design
Experience Design
Design Systems + Style Guides
Performance Optimization
In-Store Retail Experiences
iOS + Android Applications
Content
Content Strategy
Messaging + Voice
Photography
Video Production
3D / Motion Graphics
Squarespace
Php
Shopify
JavaScript
Wordpress
Angular JS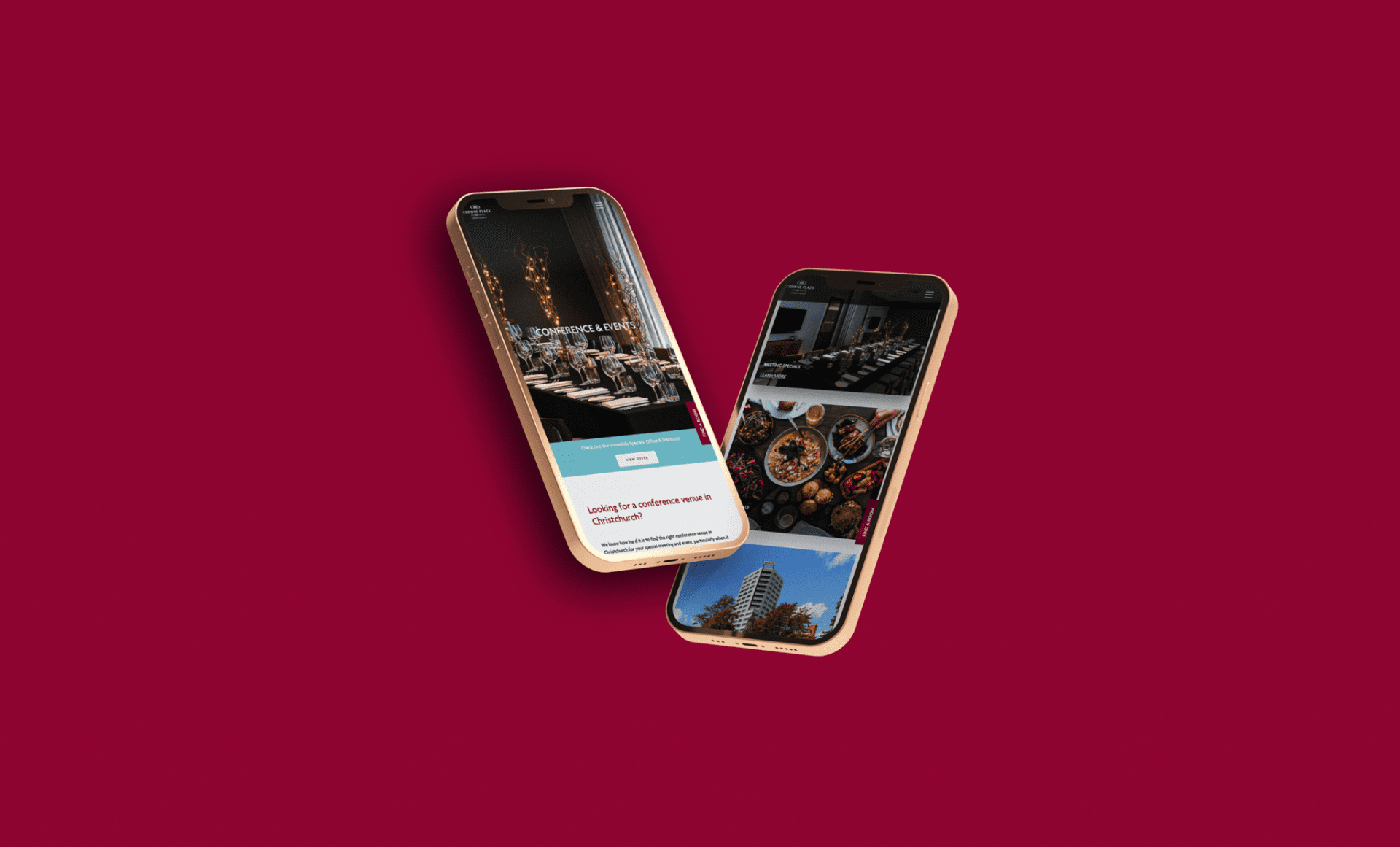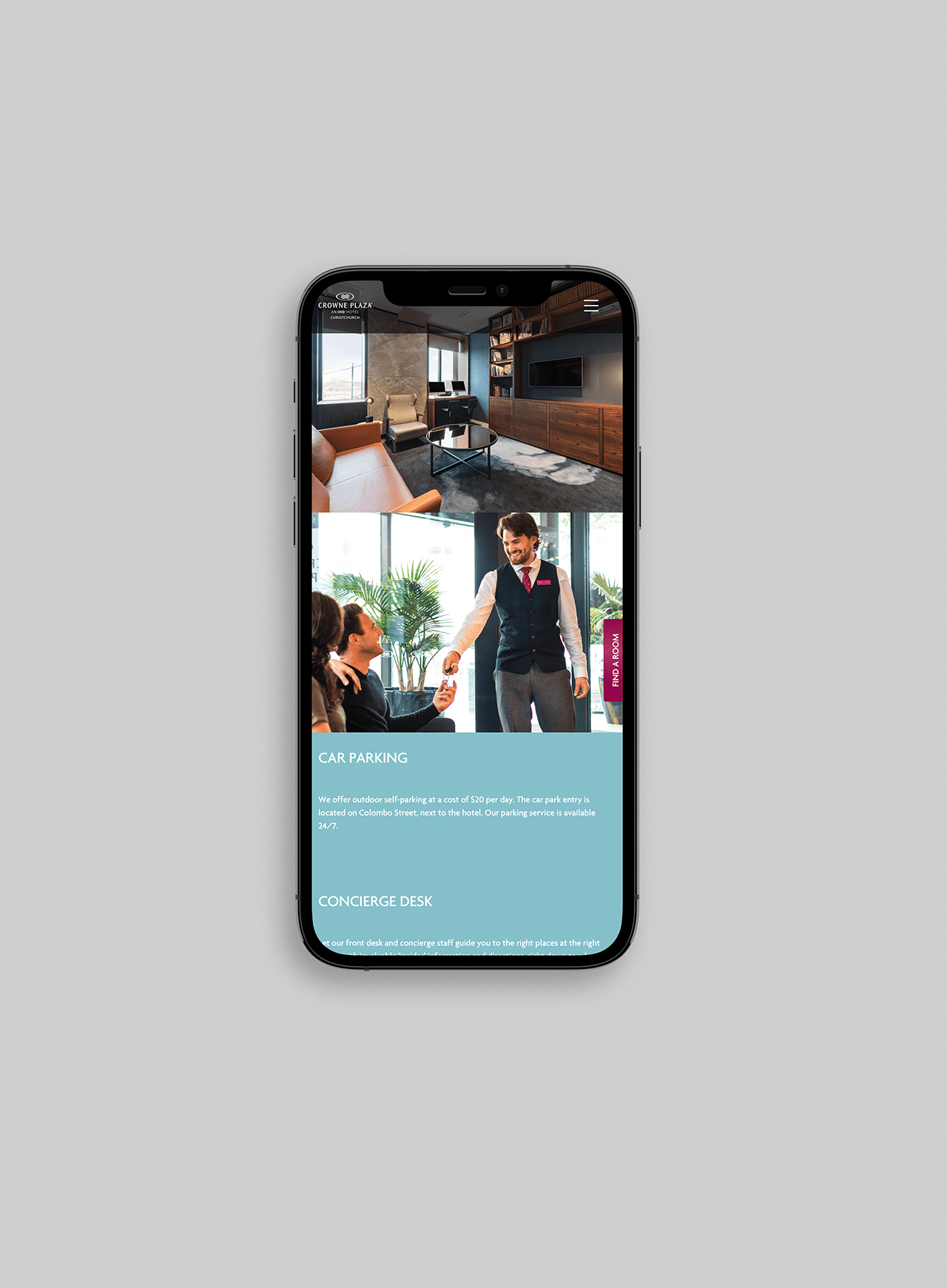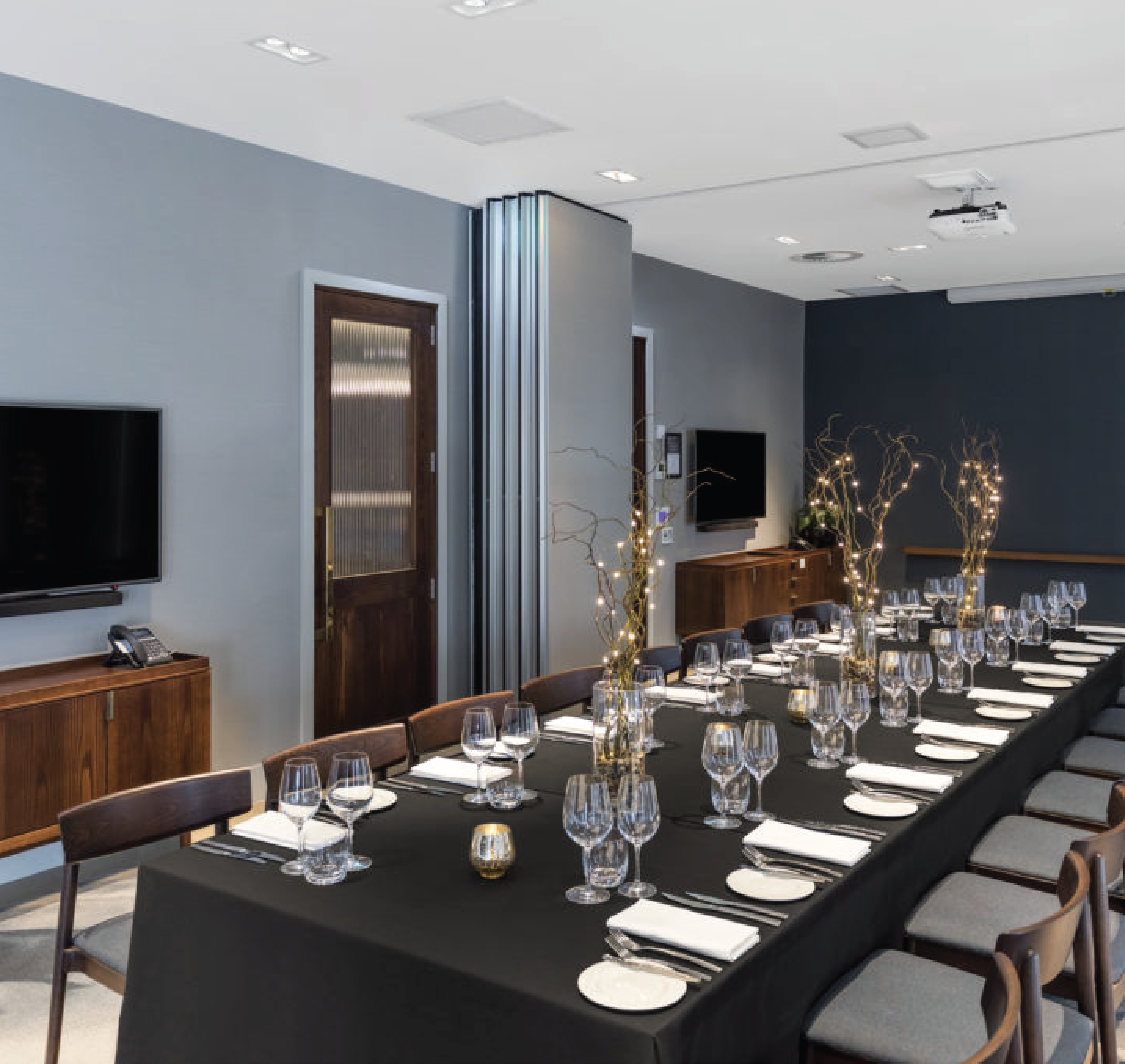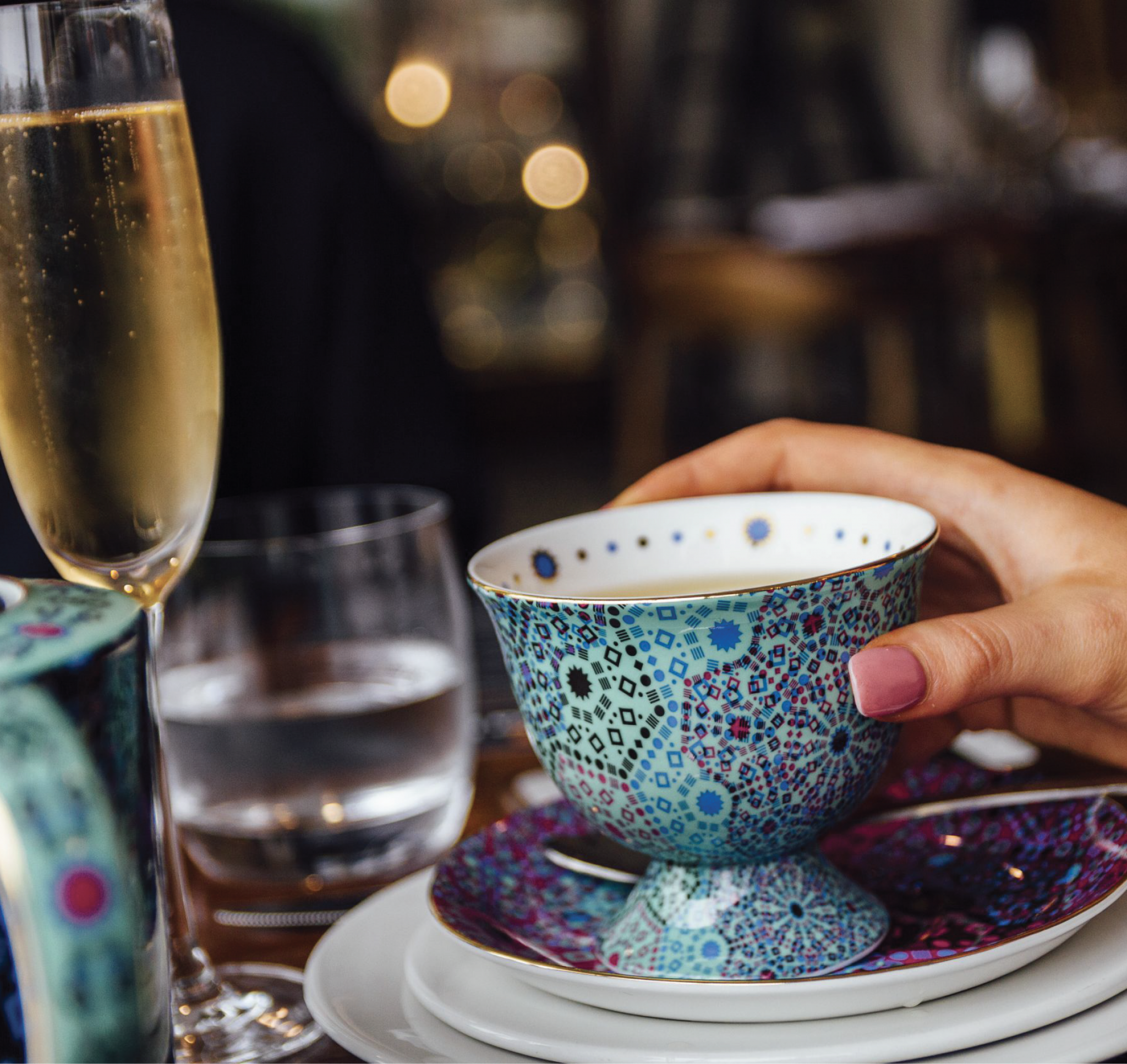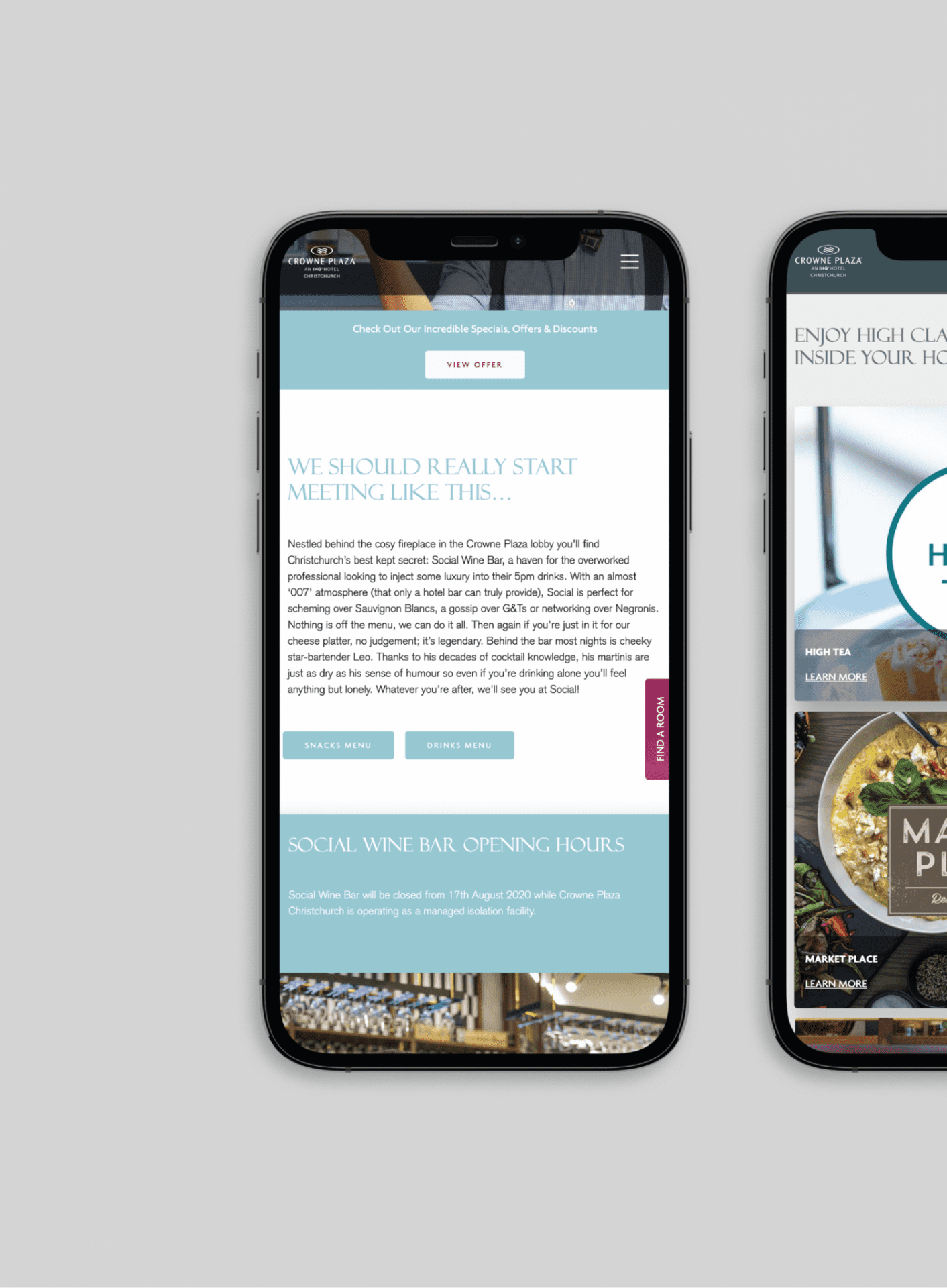 Experience
Crowne Plaza is a well-known and reputed brand across New Zealand. The challenge for us was to make sure we delivered a website that reflected their brand. Consistency and finesse were key in this project, as the final outcome needed to build trust for their potential customers.
We used a video as the opening screen, to showcase the highlights of Crowne Plaza. Their photography portrays a professional and lavish lifestyle, so we had to ensure the rest of the website compliments it.
➀ Web Design ➁ Website Development