Claim your piece of the pie.
Despite, our industry is full of cowboy agencies over-promising and under delivering. If you can't reach your customer, you can't help them. No one can utilise your service if they can't find you. And in today's saturated digital marketplace, invisibility equates to voicelessness and wasted potential. That's why your brand voice is more important now than ever before. Google Ads is a paid advertising platform that's an all-too-necessary component of any successful ad campaign. Many would go so far as to call it the benchmark of paid advertising. And to get you ahead of the curve, you need a Google Ads partner that understands the platform and can master it better than anyone else.  Chat to our friendly team of Google Adwords experts to see how our affordable Google Ads management service will drive more targeted traffic to your site.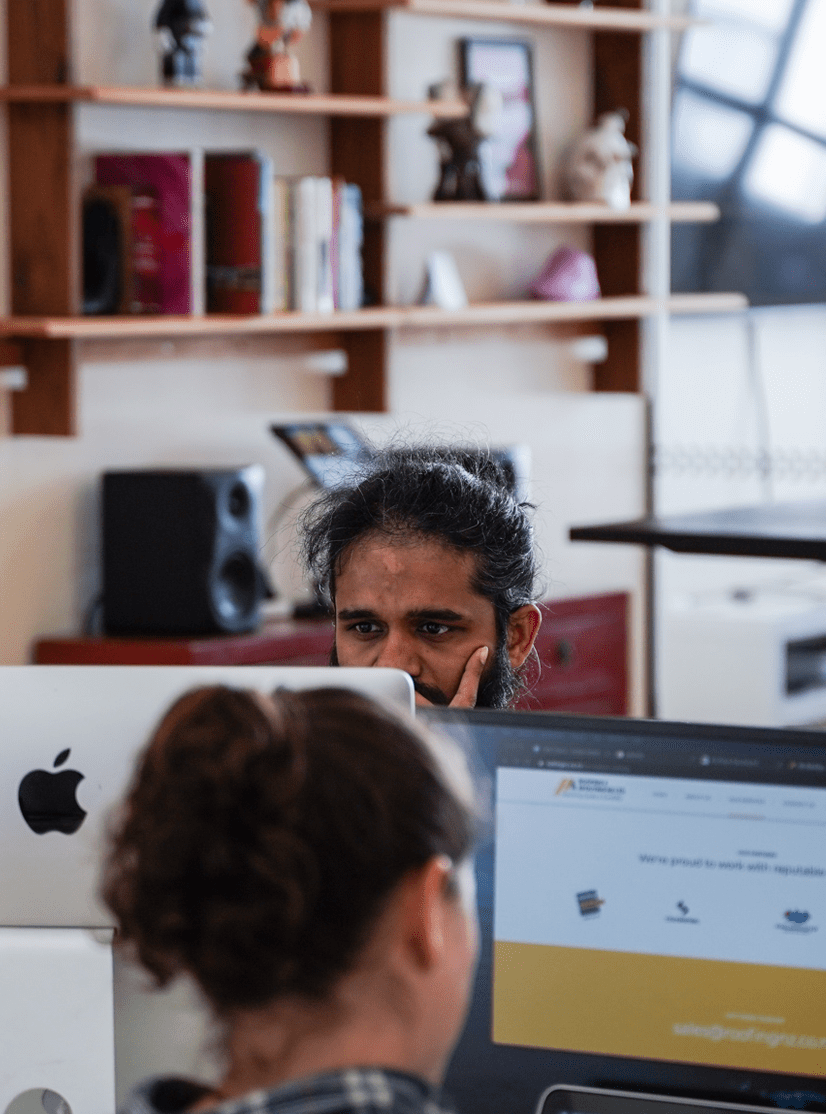 Locations
Develop effective digital marketing solutions
We are a full service digital agency, our well-equipped team works together to build a remarkable digital product for your business.
Learn more
Think of us as your virtual liaisons.
01
We pride ourselves on connecting brands with consumers and facilitating crucial brand relationships.
Because let's face it: those very same consumers might never have known about your products or services without the help of a strategically superior Google Ads campaign.
02
Good thing we make those every day.
Not everyone has the time to consider effective Google Ads solutions or digital marketing campaigns. You're busy running a business — and you need a trusted partner who can take on the task. If you're on a time crunch and want to see real results right away, Google Ads is a cost-effective method of immediately bringing targeted traffic straight to your website. We will help you actively reach customers — and do it quickly — with our specialised Google Ads services. Advertising is both a precise art and a calculated science. You want to make sure your brand voice is reaching as many potential customers as possible, and you want to maximise your ad campaign investment. Your ideal paid ad campaign will run ads in the right places, at the right times, know its audience, and reach as many interested eyes as money can buy.
03
Mastering paid advertising is a fine balance of factors indeed. That's where we come in.
You need a trusted team of Google Ads gurus and experts who know PPC, your target market, and exactly what needs to appear in your paid advertisements — and when. The Web Guys is a Google Ads and PPC agency that will help your business rank successfully on page one of Google SERPs. But how exactly do we do it? Our team of experts scours the far reaches of the internet to identify relevant keywords and focus phrases for your intended consumer to find your ad. Like virtual cowboys, we lasso in your desired customers and bring them right to you, using proven methods that get real results. What are the most likely terms to appear in search queries within your niche market? What exactly are your potential leads looking for? The Web Guys answers all this and more. And we do it by pinpointing the exact keywords and probable search queries that will wrangle hungry eyes to your website, boosting your brand front and center in search results.
04
How are we so good at identifying the precise keywords that will skyrocket your brand straight to the top of SERPs?
Because The Web Guys understands that knowing your client base is key to anticipating their search patterns and behaviors. We bridge the crucial gap between brand and consumer, implementing specific sales psychology tactics along the way that hit your target audience right where it counts.
05
We act predictively, rather than responsively.
When it comes to Google Ads, it's all about getting ahead of the curve. Acting predictively rather than reactively in your ad campaign will set you far above the rest. Our Google Ads and PPC strategists are experts at predicting consumer behaviours and exacting the potential search queries of your desired customers. We work tirelessly to populate lists of potential keywords and focused queries relevant to your industry and target market. And we know precisely how to use them in your favour.
06
"But, will it stay that way?" you ask?
If continuity is your concern, The Web Guys has you covered. We incorporate ongoing competitor analysis and tracking into our Google Ads management schemes. So you can rest assured that we're continually optimising keyword performance for your Google advertising campaign. We also manage digital advertising through Google Ads, including display ads via the Google Display Network, which appear on websites frequented by your target audience. With proper management, Google Ads can bolster your return on investment (ROI) and enable your business to scale naturally.
07
That's why you need The Web Guys at the helm of your Google Ads campaign.
When you enlist us to take charge of your Google Ads campaign, you can trust with confidence that we understand all the bells and whistles. We've mastered the intricate, behind-the-scenes analytics and performance metrics required to keep your ads relevant and discoverable — so you can master the art of scalability. From initial contact to conversion, we streamline the Google Ads interface to bring customers closer to your brand. Our qualified senior consultants hold individual certifications from Google and will personally manage your campaign. The Web Guys is a Google Ads qualified company. You've got a business to run. And that means you've got dozens of better ways to allocate your precious time without worrying about the efficacy and pull of your ad campaign.
08
For your Google Ads management, trust only the best.
Let The Web Guys team take the wheel — so you can get back to doing what you do best: running your business. Not only is The Web Guys well versed with the most popular PPC-based platform around, but we will help you use it to grow your business and generate leads like never before.
09
Performance marketing is our native language.
We know online advertising platforms. We know how to get eyes on your ads and clicks on your site. And we know how to bring in leads. From visualising your ad campaign to strategy implementation, HTML coding, design, production, and delivery, we provide effective ads that capture your target audience. Our ad campaigns are designed with bespoke precision and strategy-driven purpose. Now is the time to get started. Get in touch with us today.
FIND OUT WHY WE'RE THE BEST