For all
things web development.
Look no further than your Auckland web development experts: The Web Guys. Because we know that when you start a website development project, you expect a substantial return on investment. We understand the importance of capitalising on your up-front costs. It is not about fancy coding or complex platforms, and it's definitely not about incomprehensible jargon.
There's a lot to think about when you're crafting the ideal online experience for your customers. From brand collateral to user experience (UX), site navigation, content, functionality, search engine optimisation (SEO), and more — we can help.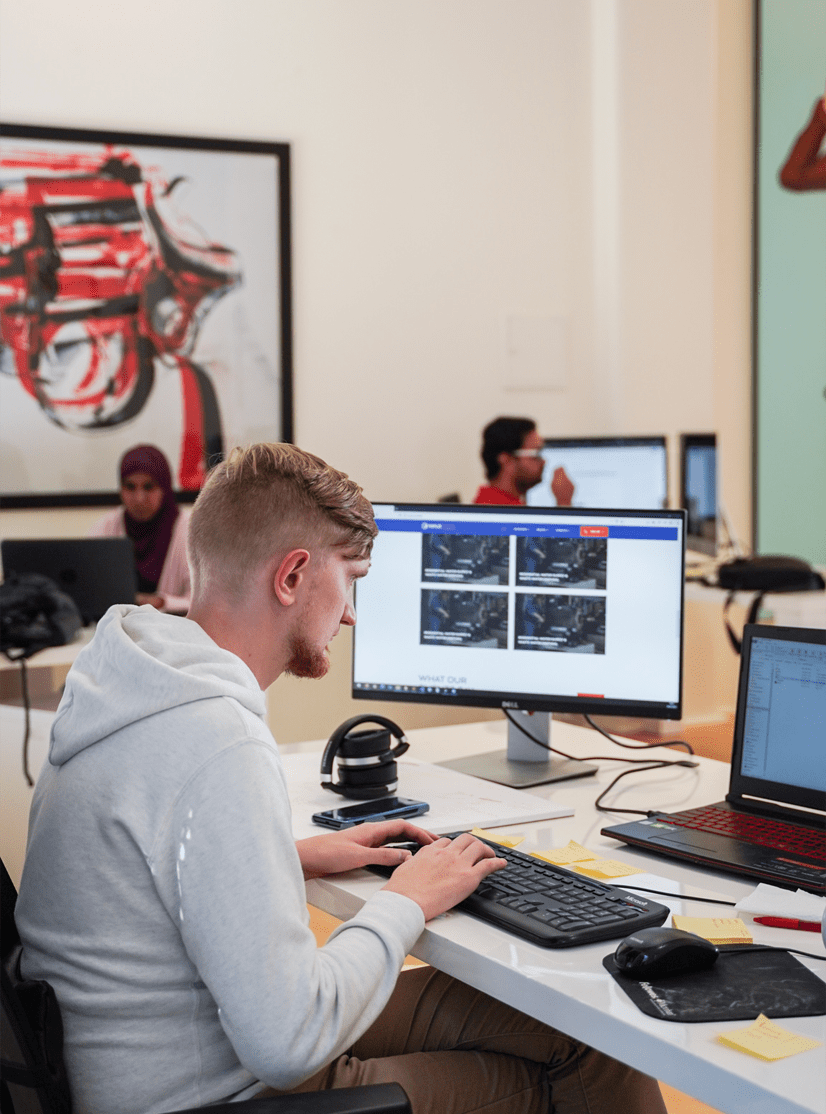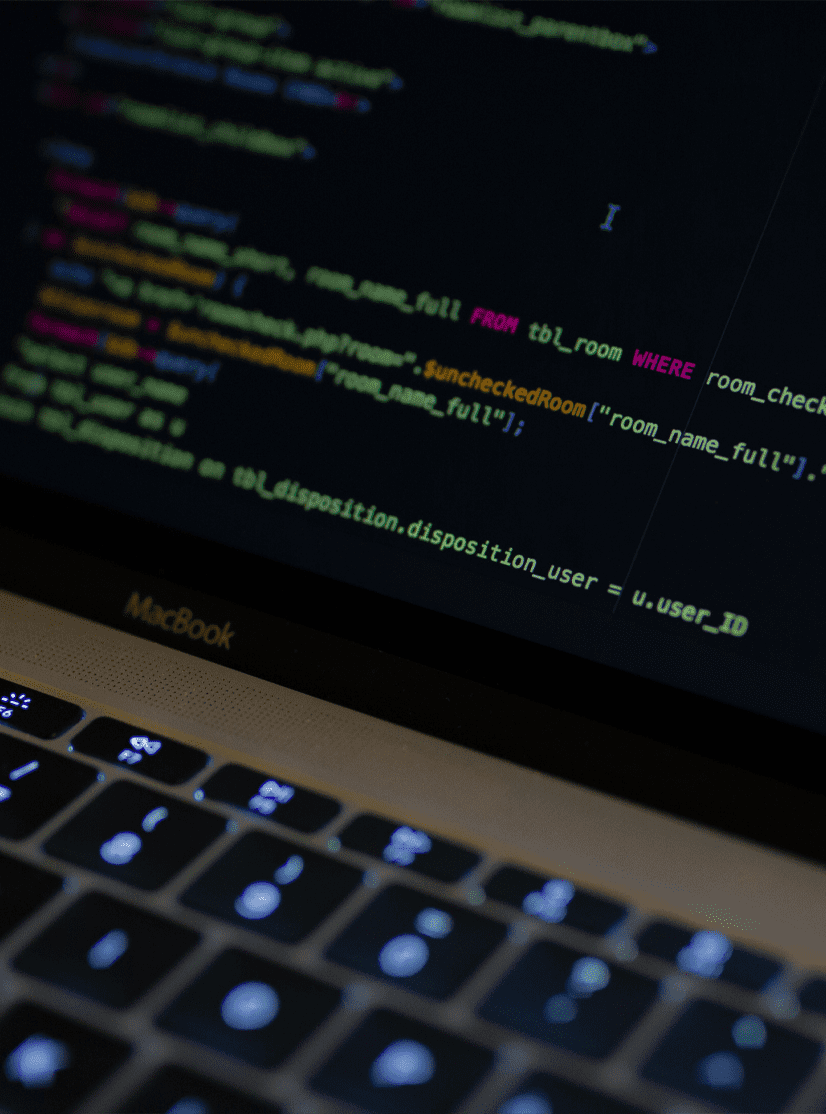 Locations
Develop effective digital marketing solutions
We are a full service digital agency, our well-equipped team works together to build a remarkable digital product for your business.
Learn more
Leave it
to our web
development experts.
01
The Web Guys specialises in the design and development of functional e-commerce websites.
Our one objective: to help your business succeed online. Our team of highly skilled web developers, project managers, web designers and support people is experienced in building solutions that deliver real results and strengthen your ROI. We focus on your business objectives to deliver a streamlined user experience that meets those objectives. Under the hood and behind the scenes, our web development ninjas make websites that are fast, scalable, and reliable.
02
Are you ready for a little irony?
In a large way, our mastery of web development is derived from encounters we'd had with the very opposite: underperforming websites. We've seen benchmark examples of what NOT to do within your web development campaign, and we know the easy-to-make mistakes and traps to avoid. Sometimes, knowing what not to do can play just as important of a role as playing by the rules. And our hands-on industry experience allows us to lead by example. For over 14 years, The Web Guys has been at the forefront of the web development realm. Our fresh, innovative approach to the virtual customer interface incites a reaction and achieves real gains for your brand. We design business websites for startups, SMEs, and well-established companies, so no task is too large or small. We work with you to gauge your preferences and needs. Whether you need a complex website with layers of content or you prefer a simpler, self-manageable website that's easy to maintain over time, we can craft the perfect web development solution for you.
03
Responsive Websites and Mobile Development
Users are becoming device agnostic. That is a fancy way of saying that they want your website to work regardless of the device they are using. We'll make your solution work on a 19-inch HD monitor, a 10-inch tablet, a smartphone, and everything in-between. It will look great and everything will function as it should. Our web development ninjas put loading times at the forefront of the web development process, to ensure UX that's seamless and painless. Because in an ideal situation, you want to draw in new leads to your site and ensure that existing website visitors come back again.
04
Enhanced Website Functionality
Do you want to add eCommerce features, social media functionality, lead capture forms, marketing automation solutions or any other feature to your website? Our team of experienced coders and designers in Auckland will develop a solution that gets results from the first day of deployment.
05
Content Management Systems
We develop CMS systems to help you easily manage and update your website. This could mean updating product pages, publishing a weekly blog or adding tutorials, guides, or help documents for your users. With a powerful content management system at your side, almost anything is possible. We work with Wordpress, Joomla, Drupal, Magento and more.
Whether you are building a small shop to handle a few products, or a large store to handle thousands, we can build you an e-commerce website that works. We will integrate that solution with your stock control and ordering process, plus we'll develop the admin section so that it's easy to manage. We'll also develop a marketing strategy so you get sales. Curious how this all translates into mobile? We thought you might ask. Our mobile-friendly web development and web products are sure to translate well on both smartphones and tablets. We provide transitional interfaces that are as smooth as possible, even if your users move from one device to another. Mobile is slowly gaining speed as the main way audiences are viewing pages across the web. Over half of your website visitors are likely to be viewing it on a smartphone, and a significant portion will be on a tablet. Some of them might be on a patchy, intermittent mobile connection. Regardless of their chosen interface, they all expect a great experience — and if they don't get it, you might not get a second visit. We understand the necessity of versatile web design and content. When we develop your website, we streamline it to be compatible with all interfaces and devices, from desktop to mobile.
07
The name of the game in web development: user experience (UX).
Seamlessness is crucial to provide a pleasant experience for your website visitors and users. The simpler it is to access your content, the more likely you'll be to get subsequent visits, clicks, and repeat traffic. Generating brand loyalty starts with one fundamental principle: understanding your user. What does your user want? How do they want it? And when? What are they searching for? And what do they want out of their experience on your website? We address all these questions and more through the artful, functional development of websites that host high volumes of traffic with swift, beautiful ease. Our top-notch web development services include: Mobile app development, Responsive website development, eCommerce website development, Bespoke development. The Web Guys has been designing award-winning websites since 2007. Our dedicated team of designers and developers are all highly experienced at producing compelling digital experiences to the highest standards.
08
Because we craft experiences, not pages.
Do you want to skip the explanations and jump straight into a discussion about your own website? No problem! Get your free, no obligation website audit for website development right now. Start something today. Our web development experts are standing by to get your web presence off the ground.
FIND OUT WHY WE'RE THE BEST