Woodview Construction

Woodview Construction
Overview
Woodview Construction Ltd is a construction services company, with several offices around New Zealand. We were approached by this company to create a modern website design, which reflected their best work.
Adobe Experience Design
Wordpress
Custom CSS
Strategy
Customer Experience
Consumer Insights + Trends
Data + Analytics
KPI Definition + Roadmapping
Omnichannel + D2C
Design
Experience Design
Design Systems + Style Guides
Performance Optimization
In-Store Retail Experiences
iOS + Android Applications
Content
Content Strategy
Messaging + Voice
Photography
Video Production
3D / Motion Graphics
Squarespace
Php
Shopify
JavaScript
Wordpress
Angular JS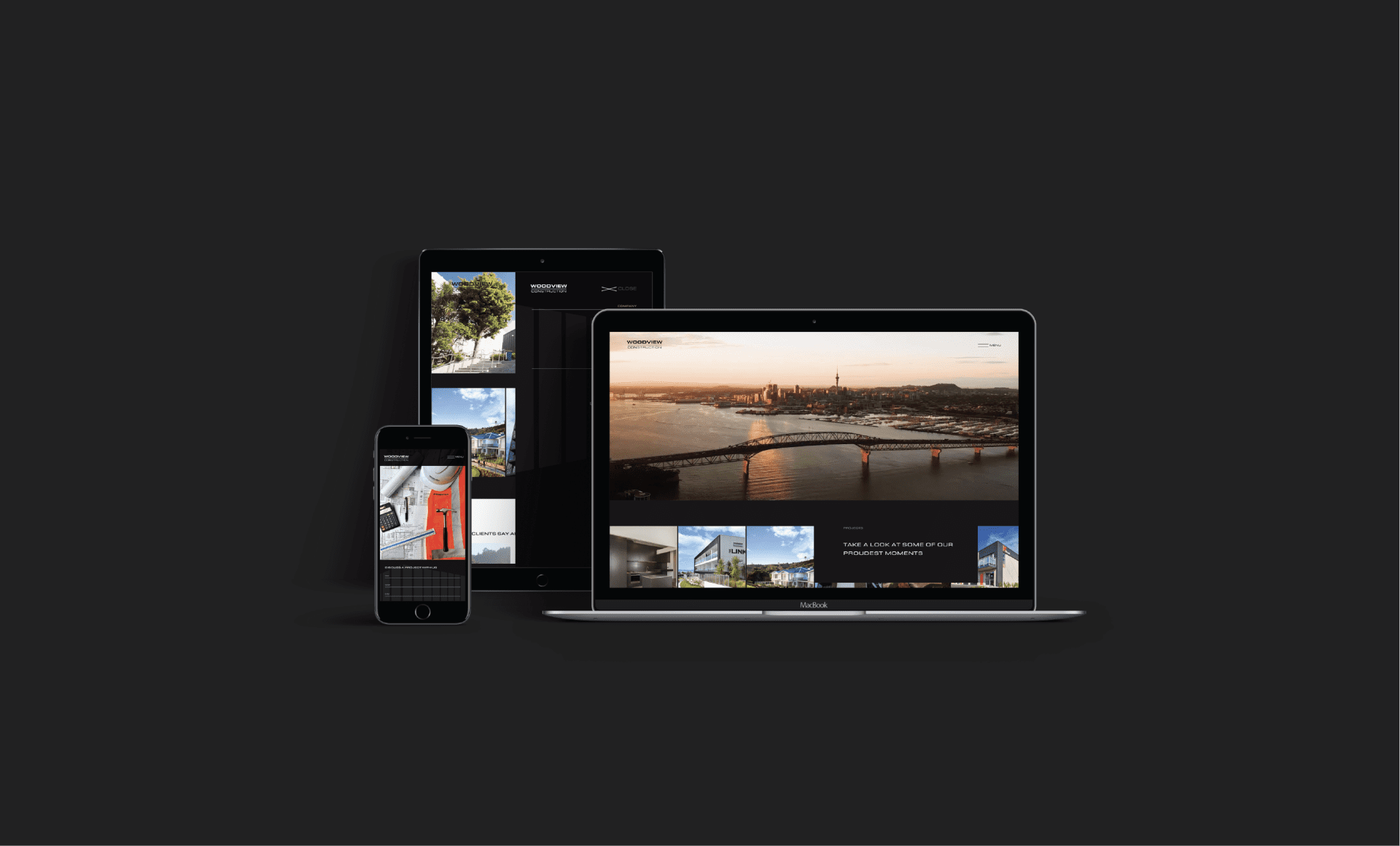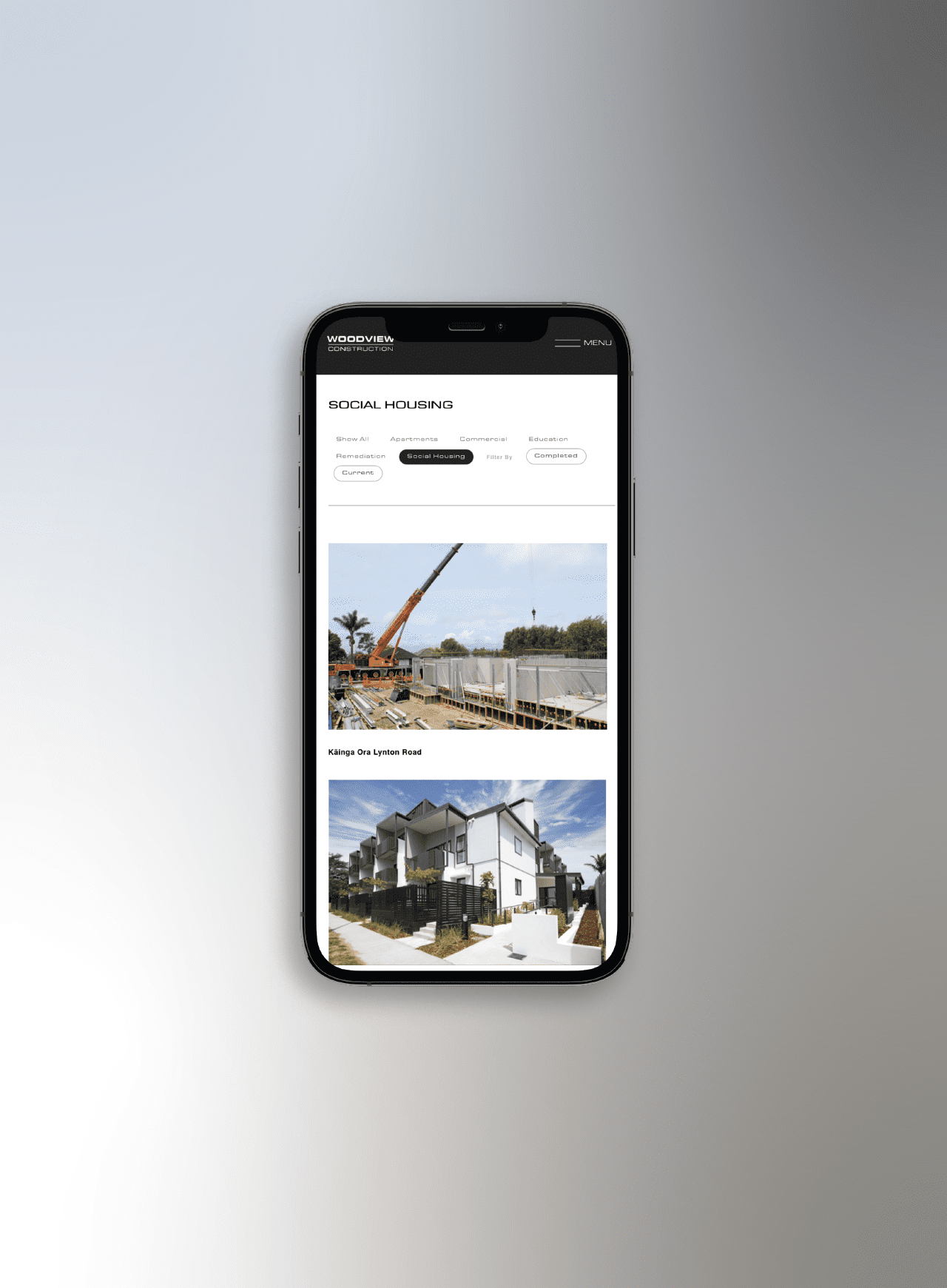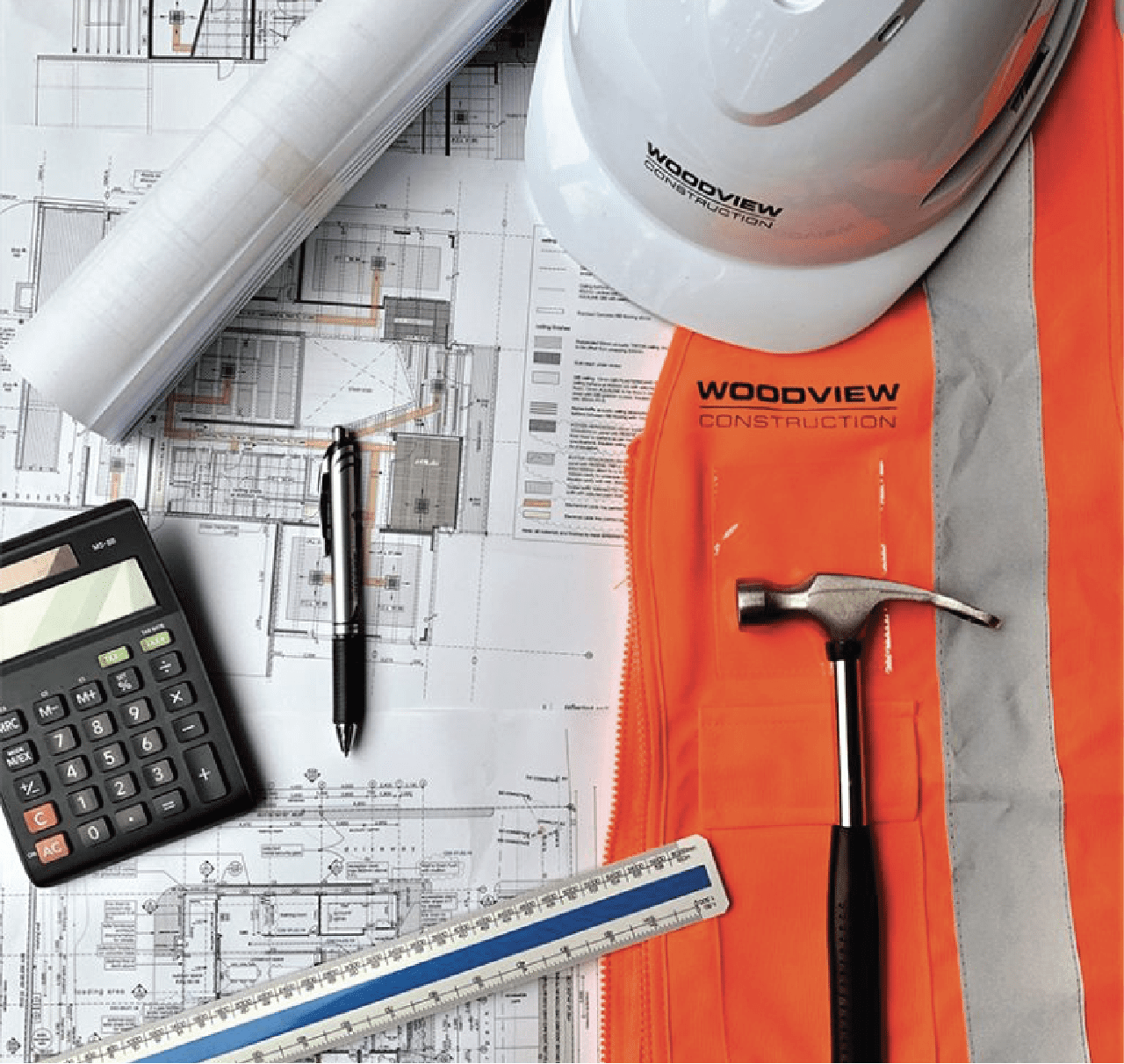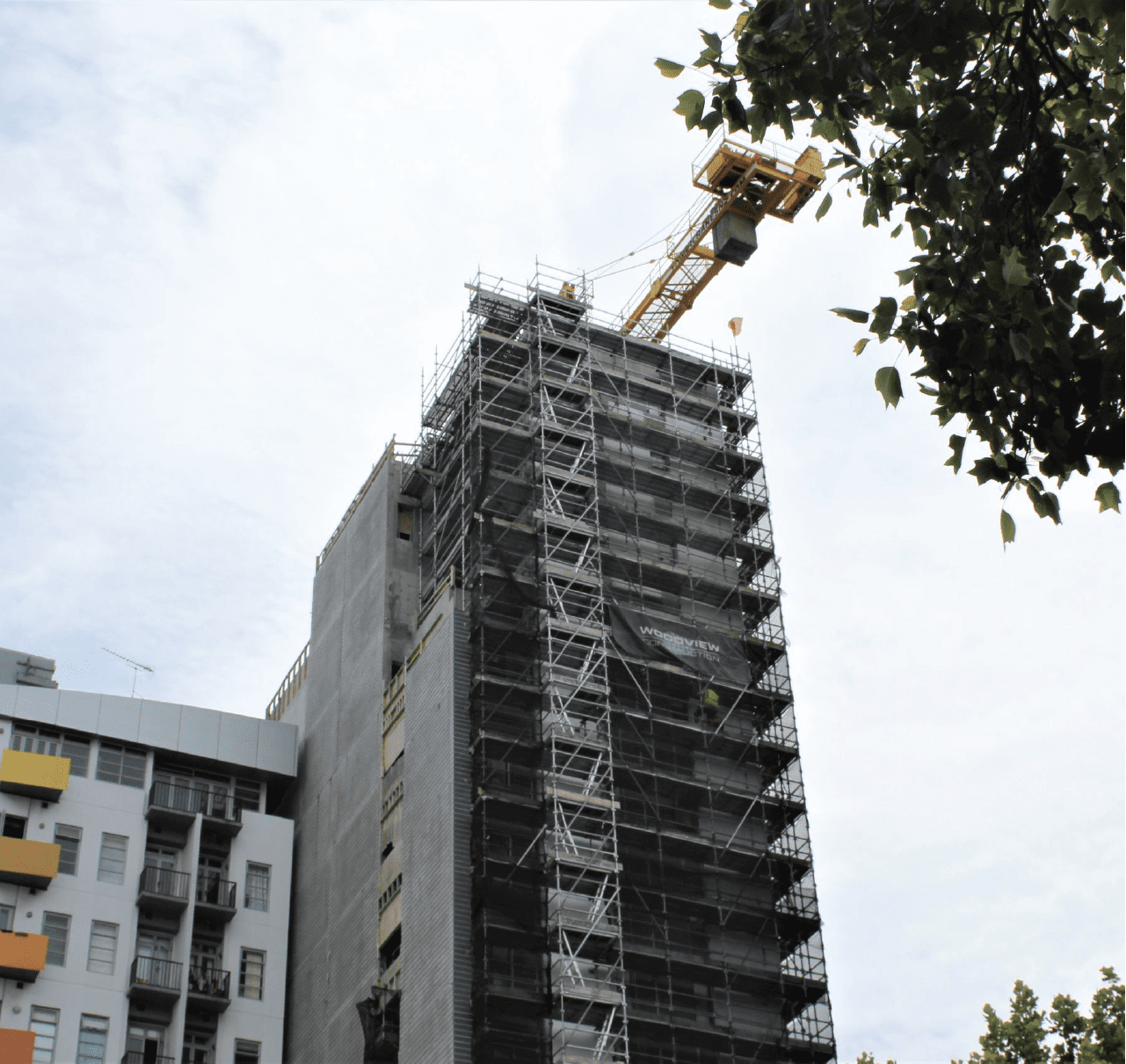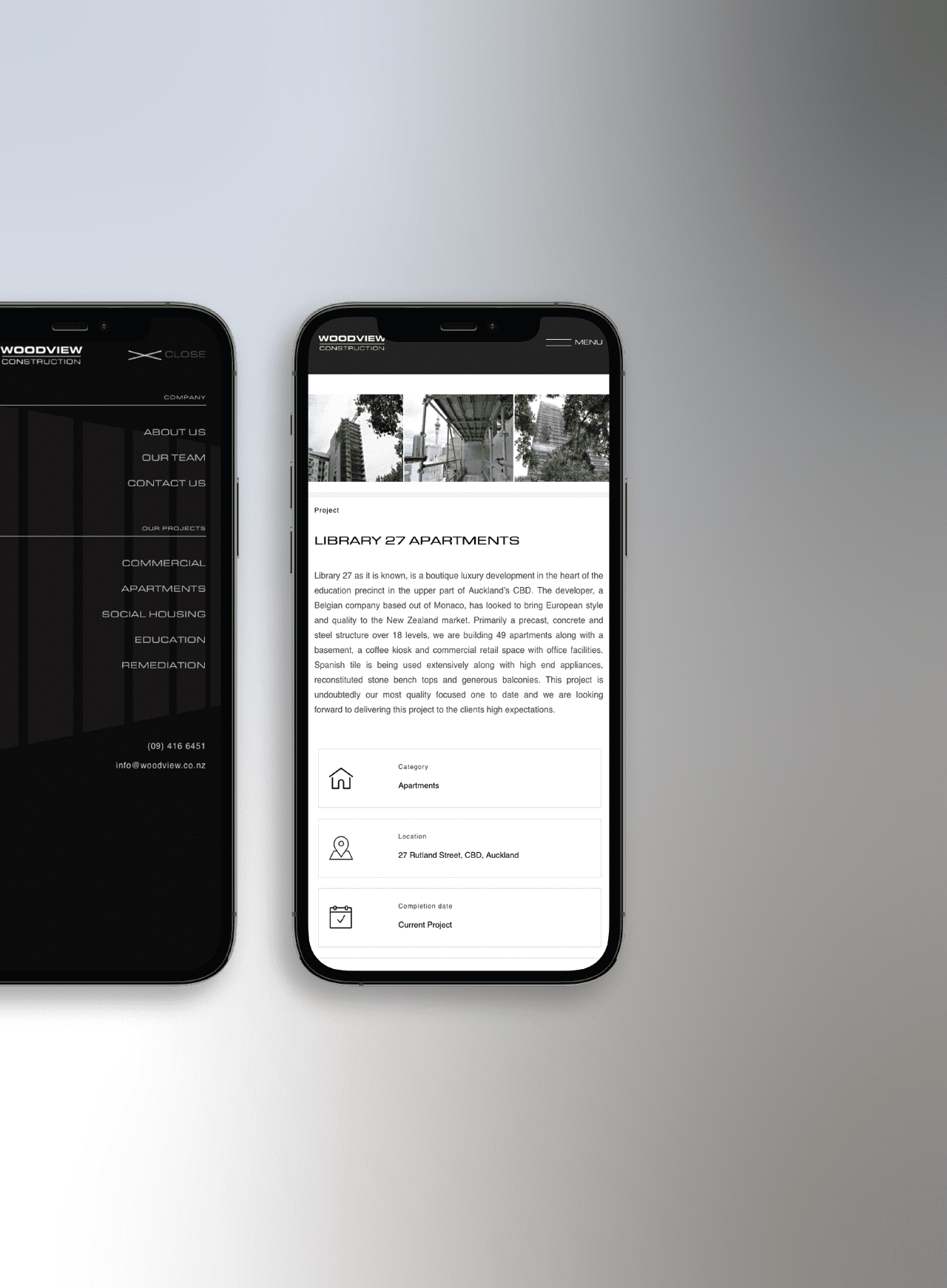 Experience
The challenge with this project was creating an engaging video, that would be used as the opening screen.
To work around this, we planned thoroughly. We created a storyboard of the shots we needed to take and which angles are required. This video makes use of drone footage, so we planned ahead of time, where and what time of the day would give us great shots.
The user interface of this design splits between a light and dark theme. We opted for a robotic-type font that would create some personality in representing the brand.
The design team also experimented with how the menu would appear on the screen. Rather than having the usual dropdown or fullscreen menu – with little amount of content, we decided to have the menu slide out from the right side. This way, users can still see most of the content on the current page, while having the menu appear on the side as easy access.
➀ Web Design ➁ Website Development