Change is constant.
And real reach is about connecting with your audience. You need a social media marketing (SMM) strategy that's as intuitive, promising and determined as you are. It's no secret: social media is everywhere these days. It is an integral part of who we are as individuals, as brands, and as a society. And since social media platforms have made their way into nearly every facet of our lives, they now represent some of the most ubiquitous (and profitable) platforms on which to spread your message and promote your brand.
Because we understand social media on such a thorough individual level — as we ourselves are frequent users — we are in a unique position to anticipate the needs and preferences of your target audience. Using a precise combination of tricks and tweaks that only social media channels can provide, we've unlocked effective ways to bring in leads and generate gains within your digital marketing campaign.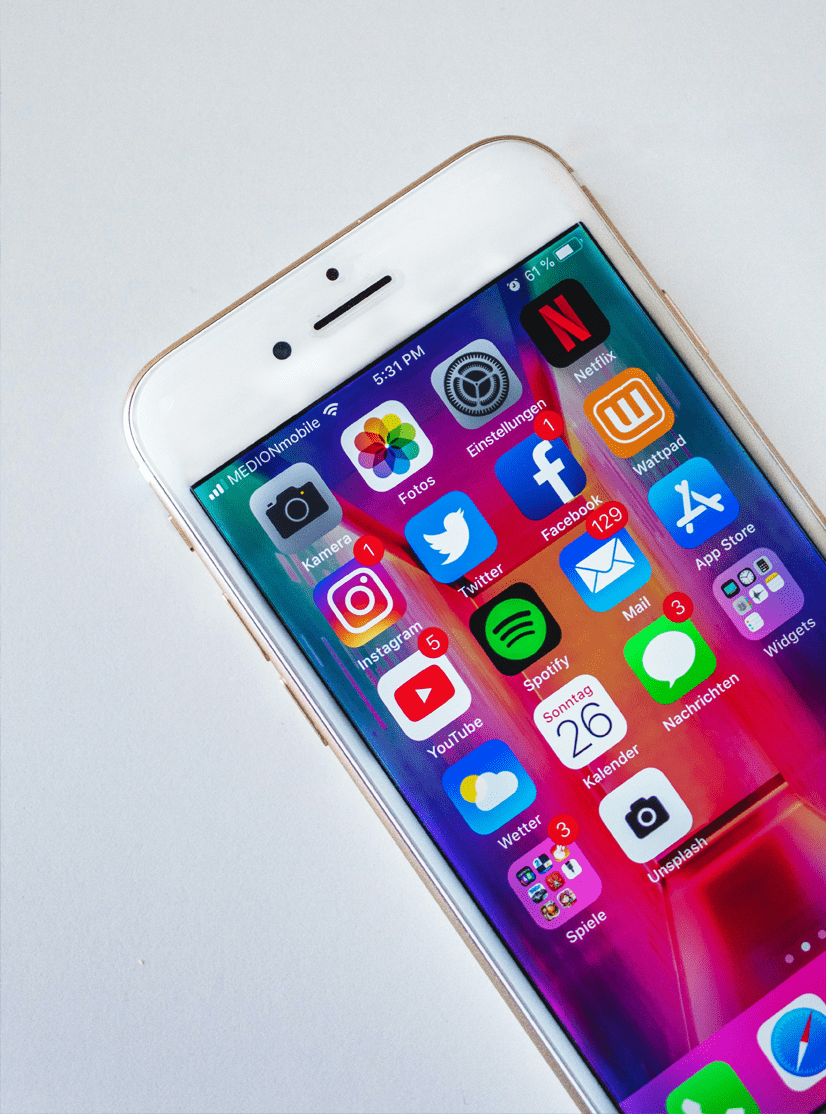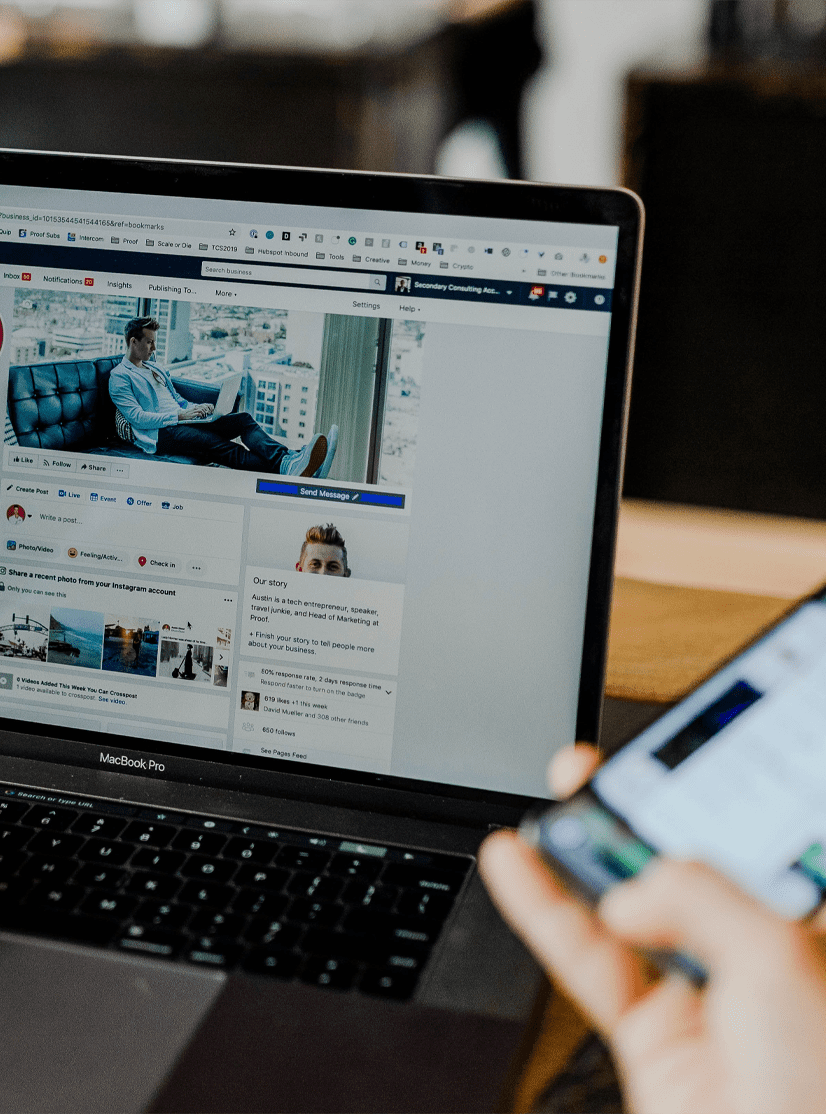 Locations
Develop effective digital marketing solutions
We are a full service digital agency, our well-equipped team works together to build a remarkable digital product for your business.
Learn more
The digital age.
01
Mastery of social media branding is crucial if you want to get anywhere with your digital marketing campaigns.
Missing out on valuable social media 'real estate' would be catastrophic for your growing brand and could even mean harm to the longevity of your business. To that end, you need to partner with a team of social media advertising experts that will maximise the potential of your online business — and keep it going. If you want to transform your social media sales, generate inbound leads, and boost ROI, The Web Guys are your social media solution.
02
Social commerce and social media are incredibly useful for direct consumer engagement.
They are also fundamental to UX and UI. Social media platforms enable us — the companies and brands — to interface directly with our potential leads and customers in grassroots, approachable ways. Social media is where we start conversations, exchange ideas, share our thoughts, and get to know our consumers through their behaviours and patterns. Here at The Web Guys, we craft social media marketing campaigns that showcase your brand with a competitive edge that sets you apart from the 'white noise' of social media chatter. In such a saturated digital marketplace, differentiation is key. And you need a partner who has thorough knowledge of social media platforms and how to use them to maximise brand exposure.
03
We live and breathe social media.
We've even integrated dedicated social media specialists into our digital marketing team, to make sure you're getting the most from your SMM campaigns at all stages of your brand's web-based development. We've assembled a top-shelf social media marketing team of planners, forecasters, and innovators in their field. Across social media platforms and interfaces, our specialists know which exact tools to implement to get your brand seen and get your website found.
04
We speak social media — so your brand can speak to customers.
s an established, cutting-edge social media marketing agency, here are some ways we give you a competitive edge and deliver a measurable return on investment for your business: Facebook & Instagram advertising campaigns Social shopping for eCommerce & Shopify Social media management Social media planning, buying and boosting Building your social brand Creating social media content Social media strategy, insights & analytics
05
Our passion is driving conversions for your business through the effective use of social media platforms.
We've cracked the code of reaching the widest possible audience with the most concise social media content tools. At The Web Guys, we use data-driven marketing strategies to empower startups, SMEs, and high-profile companies across social media platforms. With our mastery of Facebook, Instagram, LinkedIn, and more, we will help you generate predictable lead flow and maximise your ROI — time after time.
06
Through all available social media channels, we tailor-make an organic presence for you from the ground up.
Our empathetic approach makes it easy to put ourselves in the position of the consumer, so we can imagine just what they want to see and engage as part of their user experience (UX) across social media. Using vibrant, innovative, sales-driven design, conversational language, catchy content and visual branding, we know the precise formulas to grab your target audience's attention through SMM. But we don't stop there — we run it further along by implementing proven strategies to encourage direct consumption of your branded content. These come in the form of clicks, subscriptions, and executions of your calls to action. When a website visitor consumes your content, subscribes to your email list or takes a desired action, like buying your product or service, you've got a good old fashioned revenue-generating conversion. And at The Web Guys, conversions are our end game.
07
We place actionability at the forefront of our SMM campaigns.
Using sales psychology and proven formulas, we embed commands into the social media content we deliver. Ultimately, the directives we integrate will encourage your audience to perform an action. And that action is what generates revenue for your bottom line. From an initial understanding of social media platform mechanics and social commerce to the execution of strategies that convert for your brand, we are at the top of the social media marketing game. Start to finish, we are your partner for a wide array of social media campaigns. Because we know exactly what it takes to harness the power of social media to generate brand awareness.
08
The TWG promise: organic engagement with your client base that converts leads into customers.
Whether you need paid LinkedIn ads aimed at acquiring leads, engaging Instagram content to capture your audience, an immediate sales lift from your Facebook ad campaigns, or just someone to manage your Facebook Messenger – our digital creatives handle it all. And we do it in an intelligent cross-platform interface that is seamless and simple for your clients.
09
You're on an exciting journey. And The Web Guys wants to walk you through it.
Come see why we're your trusted partner for all things social media. Let's have a chat about your social media marketing goals.
FIND OUT WHY WE'RE THE BEST