Your brand is your story.
And stories must be told in compelling, meaningful ways. At its core, your brand is  your recipe for a great story that resonates.
If there's one thing we've learned from over 14 years of helping brands tell their story, it's that a successful business can't survive if it doesn't have a strong brand strategy.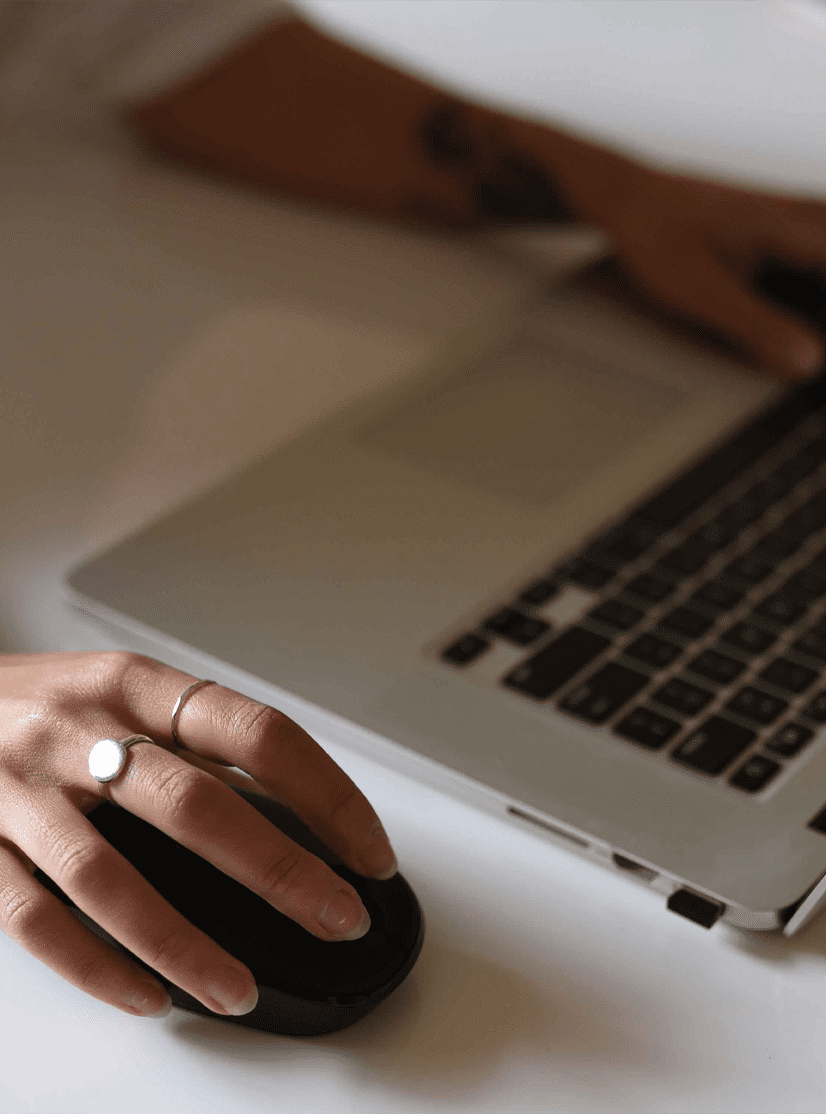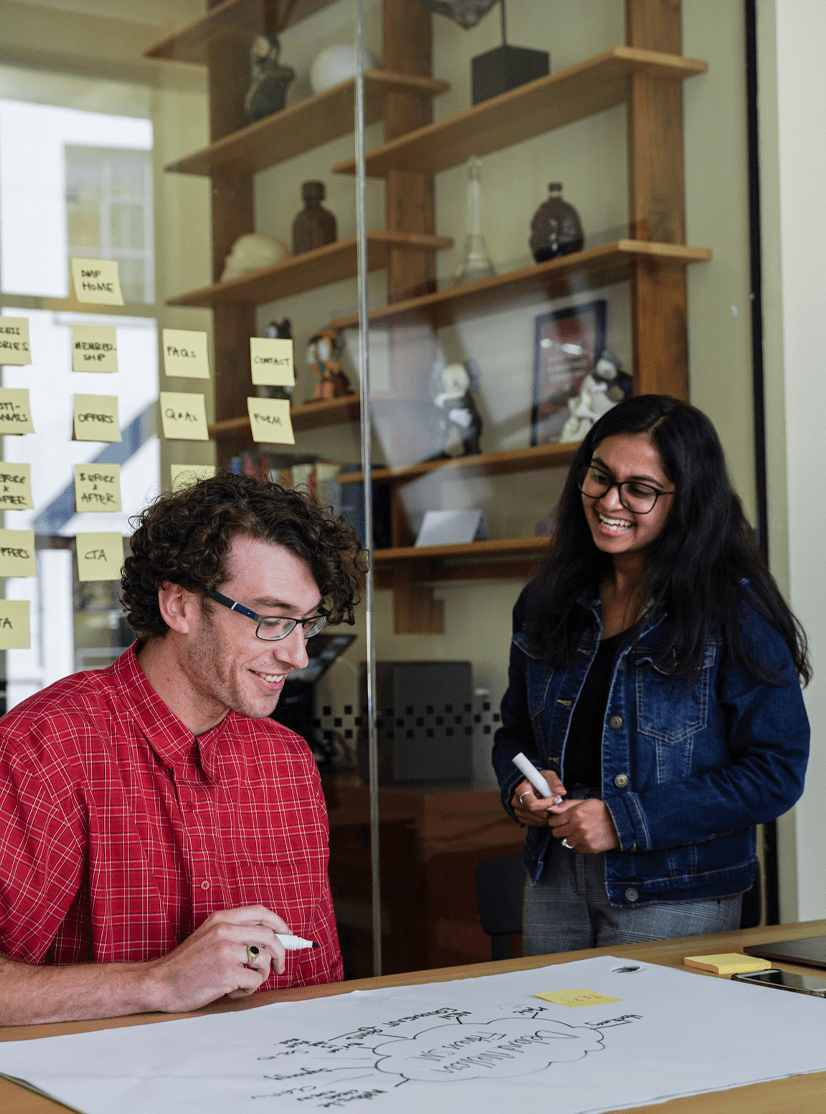 Locations
Develop effective digital marketing solutions
We are a full service digital agency, our well-equipped team works together to build a remarkable digital product for your business.
Learn more
It's about changing perception.
01
As brand strategists, perception forecasting is at the heart of what we do.
We identify precisely how your brand is being perceived within the digital marketplace, and come up with fresh ways to get it to land even better with your potential leads.
02
The Web Guys is your brand strategy guide.
We understand that building a strong brand strategy takes time, effort and commitment. And we're in it for the long haul — because we're as invested as you are in the success of your unique brand. We began doing brand strategy work several years back after we encountered more than a few clients who came to us for content strategy work. The trouble was that they couldn't articulate who they were or what they were really trying to achieve. Well strategized brands are the ones that succeed, even though many brands simply don't resonate within the digital space. More often than you'd think, we come across brands that need far more than content help — they need a total branding overhaul. The thing about brand strategy is that it seems really complicated, even though it doesn't have to be. To streamline things, we ditch outdated exercises that achieve no results in favour of effective approaches instead. We want to give our partners a simple framework that cuts out the overcomplexity while still positioning them for complete brand realignment. The Web Guys digs in, gets dirty, and does the work. Through years of practical application in brand strategy, we've formulated a tried-and-true brand strategy process that is simple, intuitive, and adaptable to all brands of all sizes, across any industry and niche market. Whether your brand is well established or just getting underway, our brand strategy gurus will create a tailor-made strategy for your brand's size, scale, and budget.
03
Will it be easy? Absolutely not. Will it be worth it? Oh yeah.
Every day, our team takes everything we know about brand strategy — all the books, podcasts, articles, personal experience, and hands-on practical application — and collects it in a sort of amalgamation. We throw ideas around, get messy, and arrive at revelations within our superpowered 'think tank.' Then, after some time, when we've finally had enough of each other's considerable prowess, we bring in you: our client. That's precisely when we introduce you to something new and innovative. We firmly believe that collaboration births ideas, and those ideas enable us to deliver you effective, flexible brand strategies that actually work. Our brand strategies have the power to help you: Understand your unique brand identity Articulate what makes you different and who you truly are as a brand, so you can use your beliefs and values to guide your decisions in meaningful ways that further your brand, your culture, your business, and your future Communicate your brand consistently and effectively across all content and all digital platforms associated with your brand Attract the right customers Position your brand competitively
04
When you've achieved a solid sense of purpose and brand identity, it's all about keeping it consistent.
Everything from the content to the culture of your brand, and even the core business itself, must align to produce a unified, cohesive brand identity. In order to resonate with leads and get them to trust you enough to convert, your brand's presence must remain consistent across all platforms on which it appears. On every single interface, your brand displays as logos, design media, purpose-driven content, applications, and a story that incites a reaction from your potential leads. The more impact and professionalism your brand displays, the more likely you'll be to convert those leads into paying customers who take action on your branded content. The Web Guys understands the power of unified, story-driven marketing that's reliable and consistent. We create actionable brand strategies that captivate, inspire, and relate — so you can get measurable results from an audience of interested customers.
05
Emotion leads to action — and action is what grows your business.
Our brand development experts and strategists know what it takes to turn the beating heart of your business into an inspiring story that hits your customers where it counts: right in the feels.
06
And when your story resonates, you've got a recipe for success.
The Bottom Line: you need a brand strategy that actually works and follows through on its promises. The Web Guys knows what it takes to formulate effective brand strategies that actually carry you through to your brand goals and bring considerable results. All day, every day, our team of dedicated branding specialists comes up with exciting ways to disrupt everything you thought you knew about brand strategy.
07
Because sometimes, the same old thing just won't do. We aren't afraid to shake things up a bit and infuse life back into your brand strategy.
We work with you to learn your brand goals and forecast solutions that stick. Our aim: to develop solid strategies that will position your brand for growth and add value to your business. Another key driver in our brand strategy model: consistency. We take all the necessary steps to make sure your brand's look and feel are exactly the same across every interface, platform and screen on which it appears. Consistency keeps user interest and drives conversion. We help you build strong brand foundations for successful outcomes that drive your bottom line. Whether you're just starting your brand development journey from the ground up or cultivating your existing brand identity, we create synergy between your ideas and your branded media. Talk to us today to tell your story with top-shelf brand strategy.
FIND OUT WHY WE'RE THE BEST