Mudbrick Vineyard

Mudbrick Vineyard
Overview
Mudbrick Vineyard is a well known Waiheke Vineyard that lives up to its reputation. The Web Guys conducted an in-depth development discovery session with the client, to architect the unique design style. The site includes integrating booking functionalities for dining, accommodation and e-commerce.
Our relationship has matured along the process, to be able to assist Mudbrick Vineyard with any ongoing development.
Strategy
Customer Experience
Consumer Insights + Trends
Data + Analytics
KPI Definition + Roadmapping
Omnichannel + D2C
Design
Experience Design
Design Systems + Style Guides
Performance Optimization
In-Store Retail Experiences
iOS + Android Applications
Content
Content Strategy
Messaging + Voice
Photography
Video Production
3D / Motion Graphics
Winery
Retail
Vineyard
Hospitality
Squarespace
Php
Shopify
JavaScript
Wordpress
Angular JS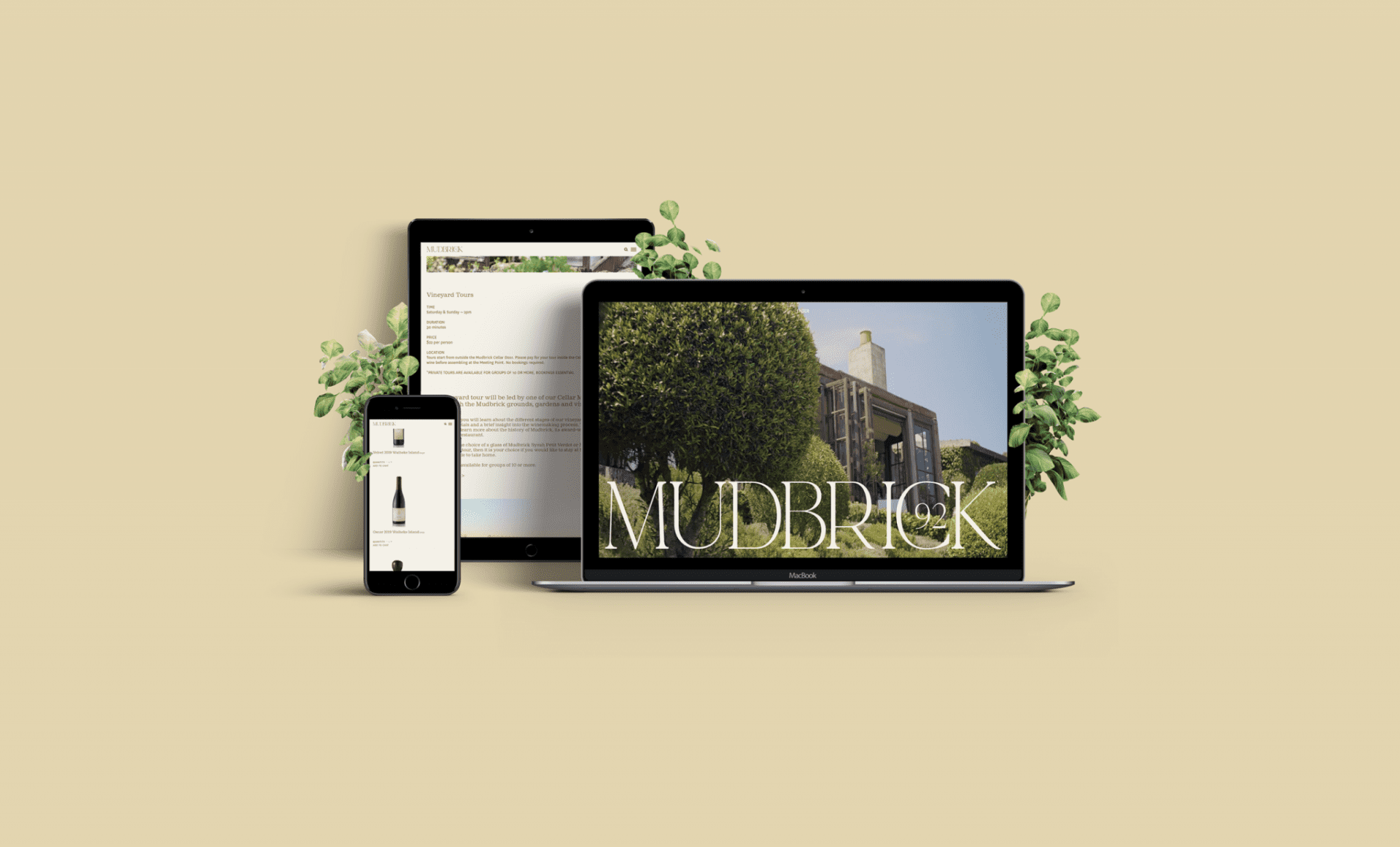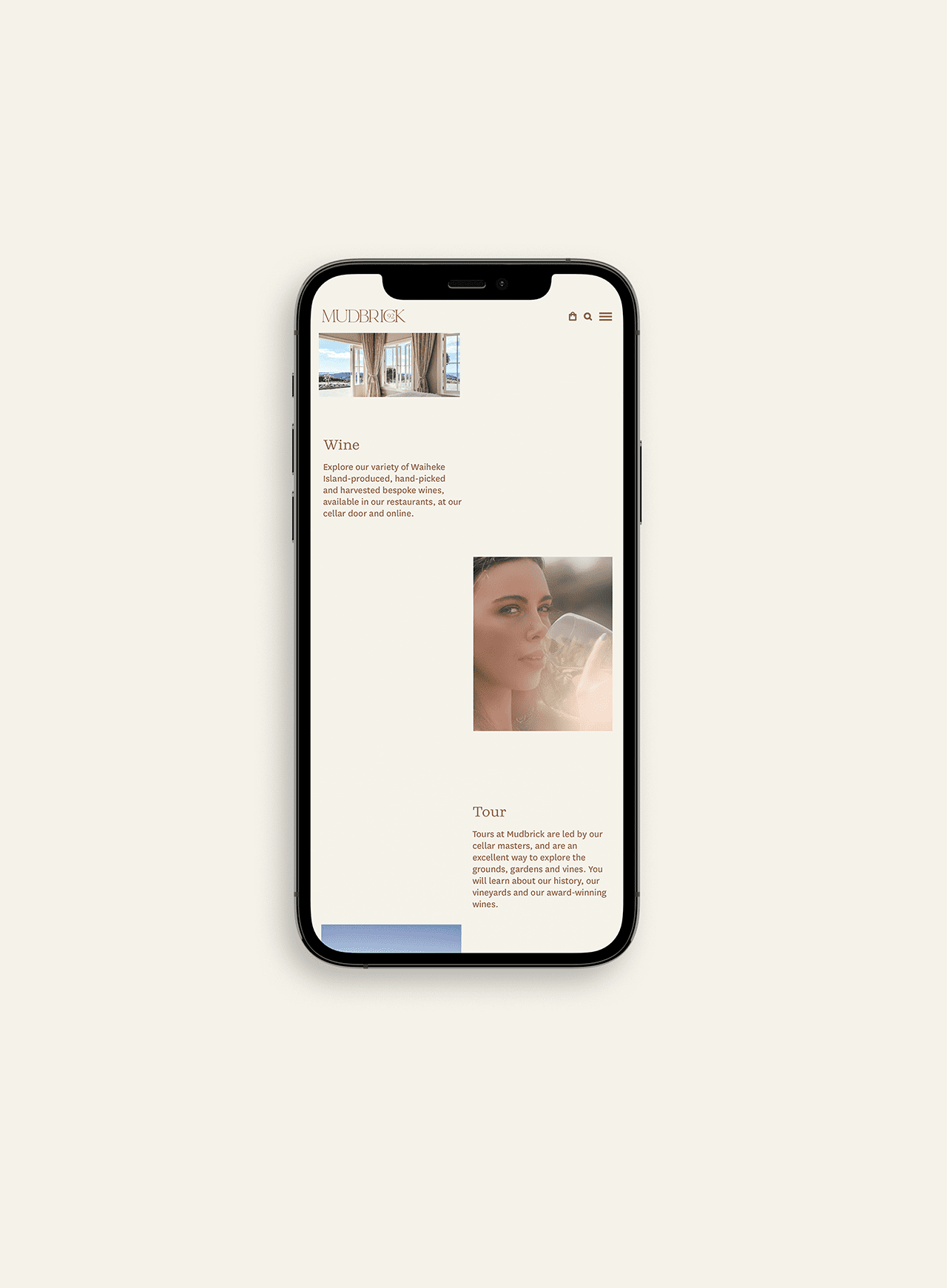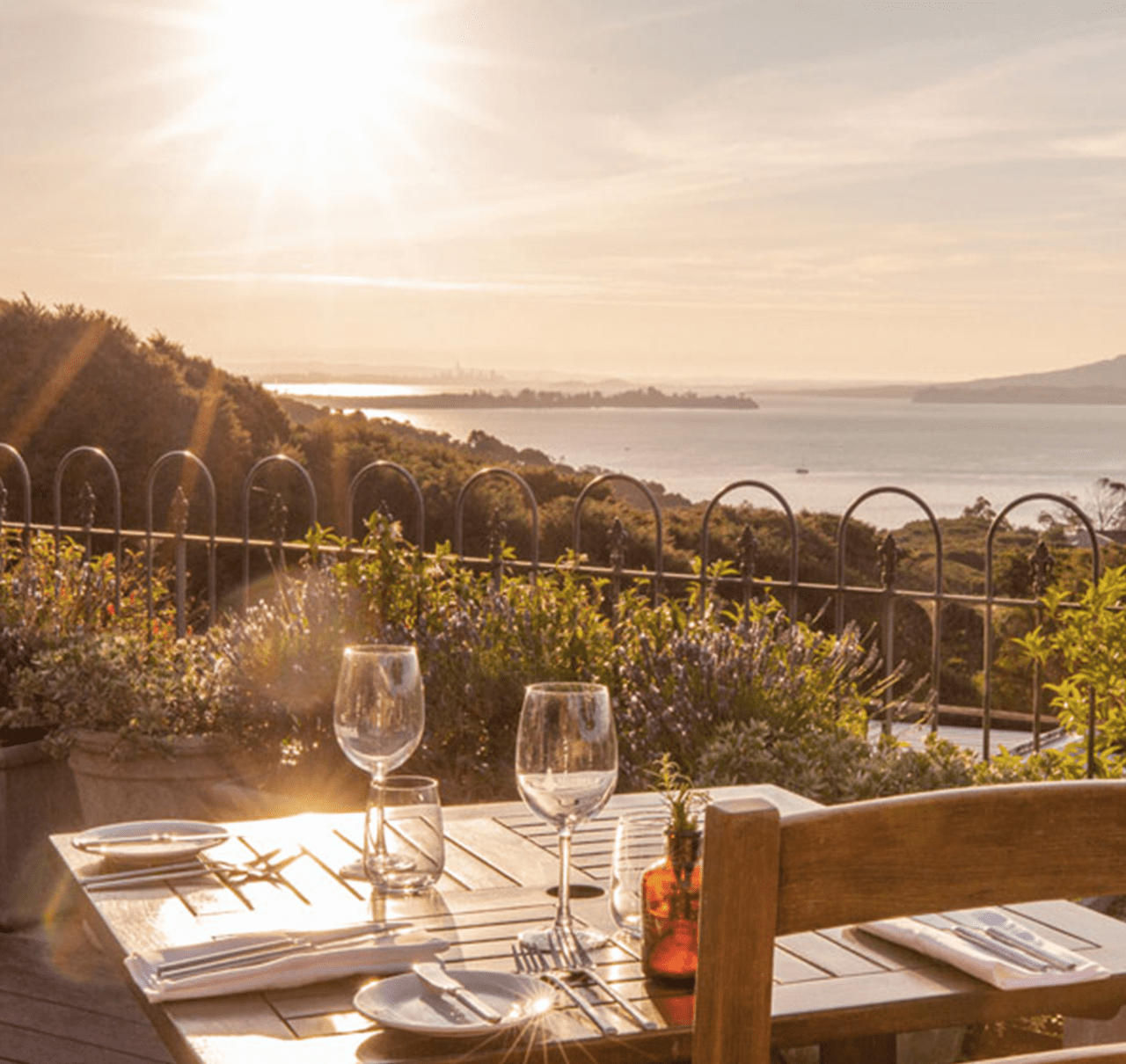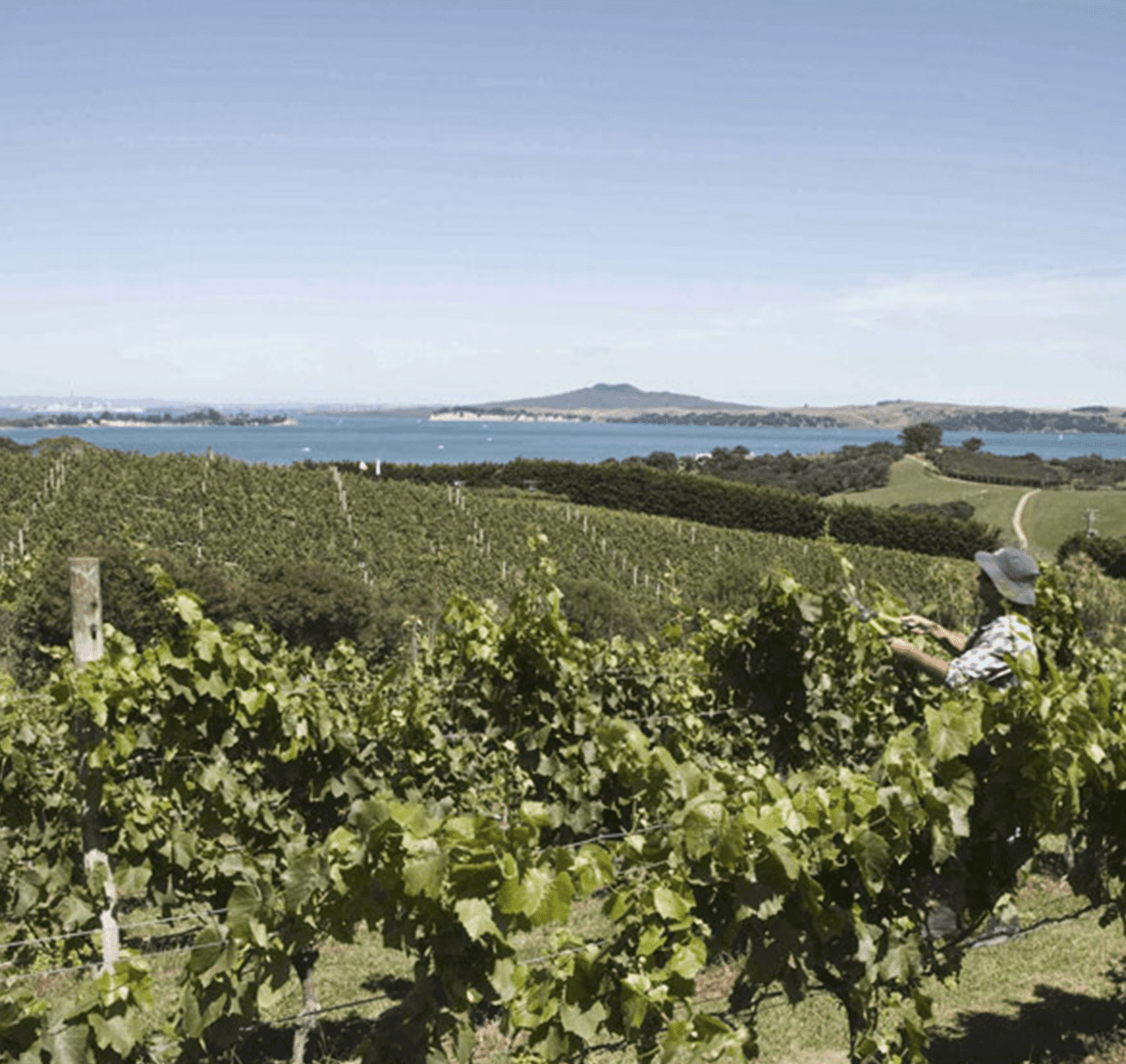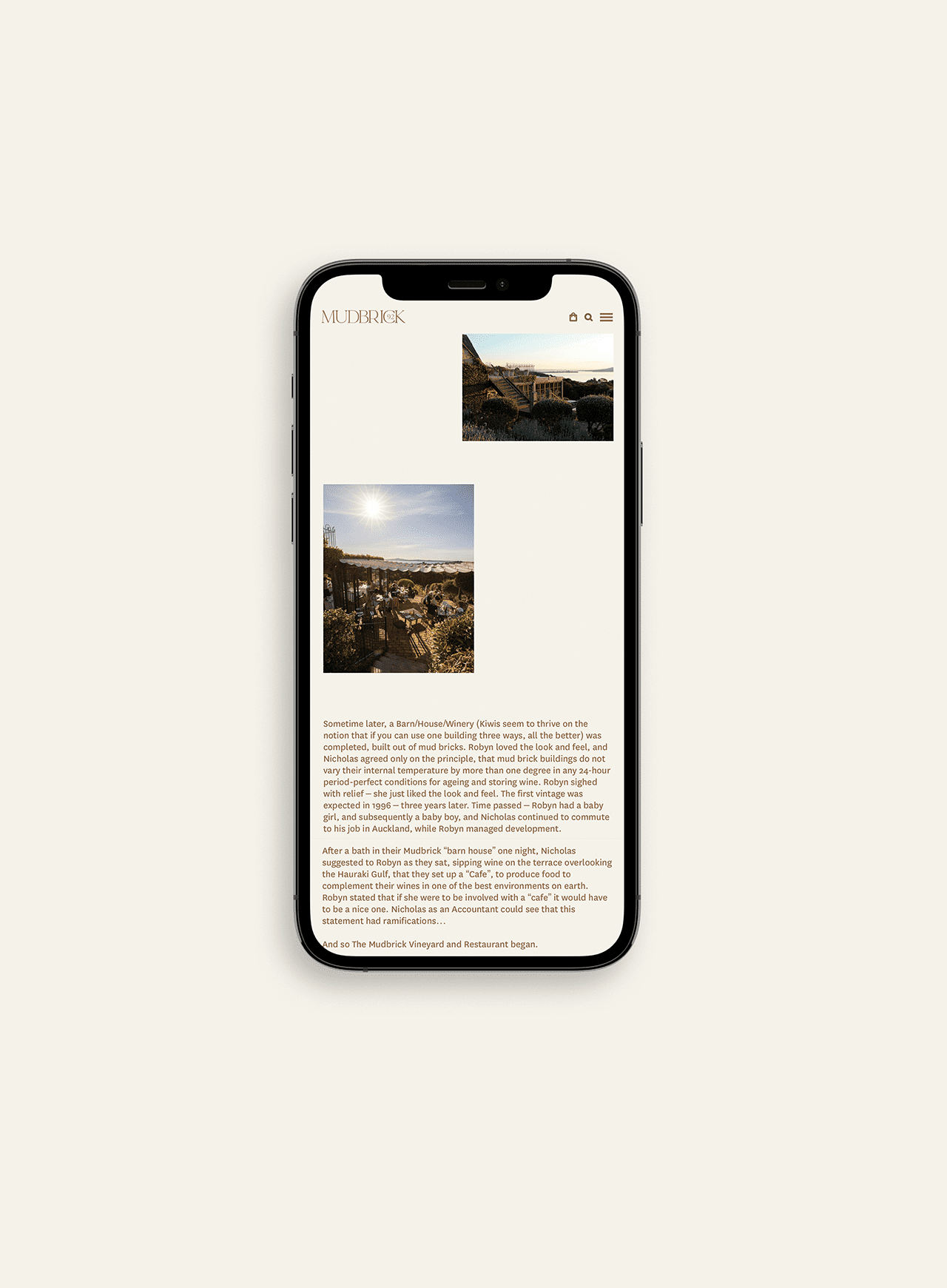 Experience
As we were in-charge of the development stage, we had to ensure the final outcome matched the designs.
To achieve this, we paid attention to every small detail and ran it through team members several times, before presenting it to the client.
Mudbrick is a vineyard and restaurant, which also facilitates for accommodation, weddings and tours.
During the development stage, we planned to include subtle animations and transitions, to reflect the delicacy and simplicity of the designs. Fade-ins, and very minor movements help create a flow on the site.
➀ Web Design ➁ Website Development